Real Estate Careers Salary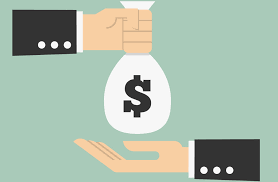 Have you ever wondered about Real Estate Careers salary? What does the average Realtor make? What does the exceptional Realtor earn? The answers to these questions vary from state to state and agent to agent. As of Jan. 2019 the average agent earns about $41,000. So that begs the question if you are considering a career in real estate. DO you intend to be average? OR are you above average?
You see at Keller Williams offices the goal is to teach people how to out perform the average. THe goal is to instill leadership and high performance. They do this by offering outstanding training, and by treating each Realtor as a business owner and a stakeholder in the company. Fred Dambach a mega agent and team leader explains the difference the way he sees it.
Fred has been with Keller Williams for 13 years after beginning his real estate career with another franchise. He was amazed at the differences. It all begins with mindset. While you are working under the guidance of a broker you are actually working for yourself in your owner real estate practice. At a Keller Williams franchise you are viewed as a business owner and encourage to grow as if you owned your own business- because you do!
Keller Williams Realty Syracuse serves the entire Central New York and Upstate NY area with offices in Utica NY, Rochester NY Buffalo NY Oneonta NY, Albany NY and Watertown NY to name a few.