Real Estate Careers in Watertown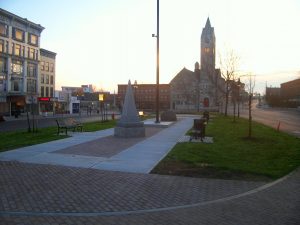 Thinking about Watertown Real Estate Careers? Keller Williams Real Estate Northern NY is the place to be. Lori Gervera is the designated broker manager of the business center for Keller Williams Realty Syracuse, while Nick Gervera is the designated technology trainer and support. Keller Williams Northern NY is located at 114 Court St, Watertown NY 13601
Click Here To Apply
Imagine running your own business while getting all the tools, training and support you need to run a successful real estate practice. Imagine being part of the
most innovated companies
across all industries. To begin with you will need to take and pass the 75 hour NYS pre-licensing class. This is offered on line and I can put you in touch with a few places that offer the class.  Once you've complete that you will take the NYS Real Estate Licensing exam. When you have passed and completed that you will need a sponsoring broker before you can sell property. That is where Keller Williams comes in. Next- interview with the Team Leader at Keller Williams  and join a local real estate association such as Greater Syracuse Association of Realtors (GSAR).
Now the fun begins! You will "Learn while you Earn."  Keller Williams has the strongest training program, for Realtors, out there. You will spend each morning learning and working
on your business
and each afternoon working
in your business. 
The
Ignite Program
is designed to do jus that- Ignite your real estate career and get you started to earning money, with a goal of your first deal in two weeks. You can also get
productivity coaching 
and one on one mentorship.
So fire your boss and begin your career in Real Estate today.